Beginner Summer Camp Classes Enrolling In December
No more boring summer camps for kids! No more forcing kids to go to camps they don't like!
NOW ENROLLING FOR OUR SUMMER MARTIAL ARTS CAMP! Tired of sending your kids to the same old boring summer camps? You and your kids can kick boredom to the curb by signing up for our Summer Martial Arts Camp. VCMA Karate Summer Camp is anything but boring.
Our Karate Summer Camp has a limited number of openings and they fill up fast! Call today us today at 909-606-8300 and reserve your spot in this truly awesome summer camp adventure before it's too late!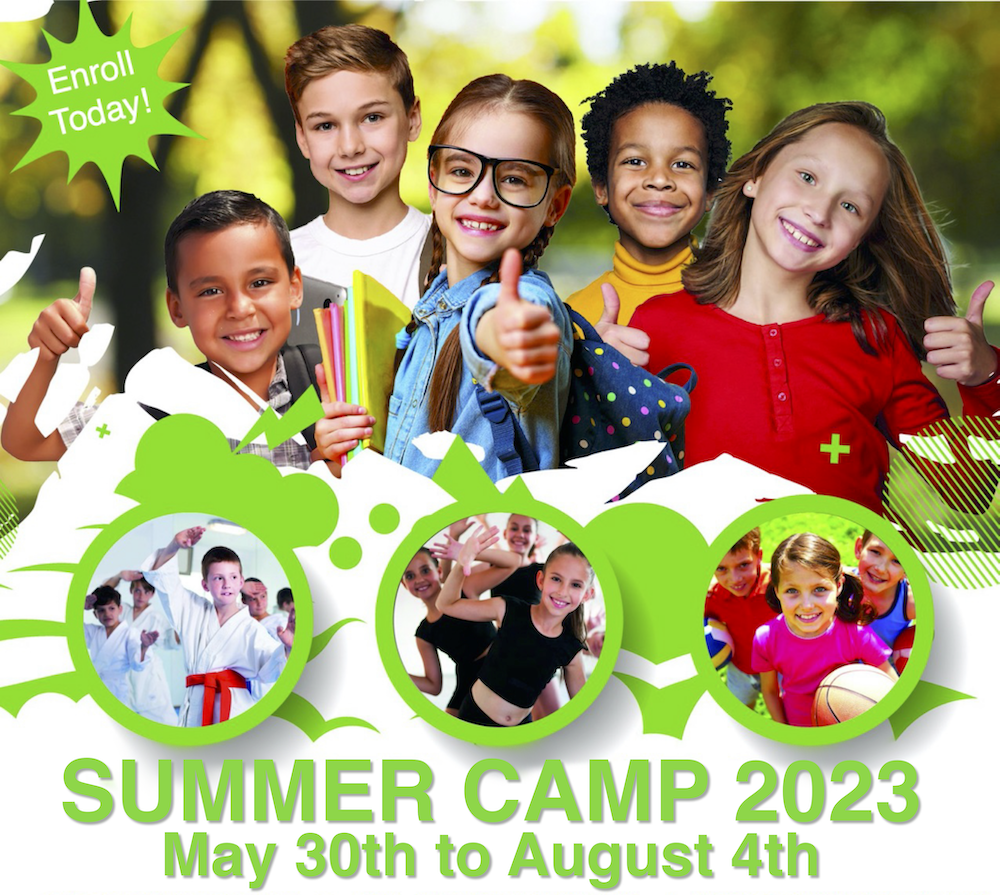 What Do Kids Get? Your kids will get a summer filled with fun, physical activity, new friends and stimulating new character-building experiences. We've proudly served the Summer Camp needs of Chino Hills since 2011 and we're second to none when it comes to fun, personal development and stimulating experiences for your kids.
Your child will enjoy the following activities:

Harkins Movie Summer Fun Day
Martial Arts Classes
Summer Safety Program
Game Truck Day
Arts and Crafts
Character Development Class
Bully Proofing Self-Defense
Click Here To See Informational Flyer!
The VCMA Summer program not only improves your child's strength, agility, speed, and endurance, but your child gets to feel like an action hero while they burn off excess energy and get fit and healthy. Best of all, using praise, encouragement, and positive reinforcement, We give the children the confidence they need to excel at anything they do.
How About Parents? Parents get lots of big smiles, happy faces and much, much more…Like the satisfaction of knowing their kids are having a blast, staying active, academically growing, and strengthening their character in a safe, positive and supportive family-friendly environment. Or the flexibility to customize the summer camp experience to meet your specific needs or the inner peace you get when you help your children become more confident and self-assured.
First Class Campus
Our first-class campus sets the stage for an extraordinary camp experience. Our expansive Karate Summer Camp campus has everything campers need for an unforgettable summer adventure and much, much more…
Kids need plenty of room to play, exercise and spread their wings and our 2500 sq. ft. Chino Hills campus is one of the largest and most modern Karate Camp campuses in all of Southern CA.
Campers each get their own private storage areas
Separate large matted floor areas with basketball hoops, exercise obstacles, balance beams, and martial art related equipment
Dedicated, fully stocked craft/activity area
Classroom-Style Study Area
Multiple Boys/Girls Full-Service Restrooms
Specialized Air Filtration System to Keep Our Campus Smelling Fresh & Clean
Parent Lounge with FREE Wi-fi
Instructors & Staff
Our instructors and staff have been the crown jewels of our Karate Summer Camp programs in Orange County for the last 6 years. It takes an extraordinary staff to create fun, stimulating and memorable character building experiences for kids year after year. Our instructors and camp staff love kids, love what they do and take their responsibility as role models very seriously…and YES, they are they are EXTRAORDINARY! Our instructors and staff all meet the criteria listed below:
Highly Trained & Certified Martial Arts Professionals
Knowledgeable, Experienced & Enthusiastic About Caring for Children
Hired from Within & Grown-up in Our VCMA Program
Carefully Screened with Detailed Background Checks Performed
First Aid/CPR Certified & Trained in Emergency Procedures
Specifically Trained to Work with Children
Karate Program & Camp Specifics
Camp includes our highly rated character building Karate classes
Super Flexible Camp Schedule – Customize Days/Weeks of Camp Participation & Pay Only for the Days You Use.
Discounts Available for Multi-Week Purchases
Low Camper/ Student to Instructor/Camp Counselor Ratio
Camp Counselors are Always Available by Phone or Email Throughout the Day
All Camp Activities Promote Fun, Health & Fitness
Karate Classes Focus on Developing Positive Character Traits Including
Self-Confidence
Focus
Respect For Parents, Themselves, And Others
Discipline
Positive Mental Attitude
Join The Best Summer Camp Available In The Chino Hills Area!
Students are taught about respect, honesty, discipline, and teamwork. They develop leadership skills by leading others through fun activities and exercise. Plus, your child will gain the confidence to protect him or herself and develop the self-discipline to behave well and follow through with the goals that they set. At the VCMA Summer Camp children are taught the importance of respect for parents and teachers and learn to treat others as they would like to be treated.
If you want your child to learn an academic discipline that will follow them throughout their schooling, career, and their entire lives find out more RIGHT NOW!

Camp Schedule:
Week 1 - 5/30 - 6/2
Week 2 - 6/5 - 6/9
Week 3 - 6/12 - 6/16
Week 4 - 6/19 - 6/23
Week 5 - 6/26 - 6/30
Week 7 - 7/5 - 7/7
Week 8 - 7/10 - 7/14
Week 9 - 7/17 - 7/21
Week 10 - 7/24 - 7/28
Week 11 - 7/31 - 8/4
Camp Hours: 7:30 am am to 6:00 pm
Pricing For Summer Camp:

WEEK TO WEEK MEMBERSHIP: $207/Week
FULL SUMMER MEMBERSHIP (Commit to whole summer): $167/Week
PAID IN FULL PRICING (10% OFF): $1507 for 10 ALL Weeks -

SOLD OUT
Want To Learn More Information?

Click Here

See Summer Camp Details!